Gramercy Park Tea & Talk | New York City
New Yorkers share their perfect day so you can find yours.
created by | Renata
transit | walkable
total distance | 0.4 miles
est. transit time | 8 minute walk end to end
I've lived in New York for many years and this remains one of my favorite outings. Whether it's to celebrate a special occasion with a close girlfriend or catchup with friend visiting from out of town, it's a perfect relaxed and beautiful afternoon. Lady Mendl's is a real hidden gem, delicious tea served in a beautiful classic New York townhome. Gramercy Park is a great neighborhood for a stroll afterward and I always enjoy seeing what art is on exhibit at SVA. Enjoy!
Lady Mendl's Tea Salon
$$$ Traditional high tea | Victorian townhome
@ Inn at Irving Place
56 Irving Pl, New York, NY 10003 (near 17th)
(212) 533-4600
Website
Lady Mendl's is a traditional tea salon serving high tea in a classic New York brownstone decorated in Victorian style. It's the perfect location to gather for an intimate lunch with girlfriends whether your are celebrating a special occasion or just catching up. The setting is beautiful, the food is delicious and the service is very accommodating!
If you are someone that enjoys history, you will also appreciate Lady Mendl herself, known by her full name Elise de Wolfe. Many credit her with creating the modern day profession of interior decorating. She designed spaces for many of the wealthiest industry barons and magnets of the time and was a fixture in New York society.
School of Visual Arts Gramercy Gallery
Free | Student Art Gallery
209 East 23rd Street (near 3rd Avenue)
Website
A short walk from Lady Mendl's north along Irving Place and around Gramercy Park will take you to 23rd street and one of the School of Visual Arts buildings. The Gramercy Gallery at SVA is a great place to stroll and chat and take in the latest student exhibition on display. It is one of SVA's three galleries across New York City, and hosts an array of exhibitions all year long. Check out their website to see what they are showing currently. Enjoy!
Looking for a hotel near this guide? Book a stay at the Freehand New York
4 star hotel | rooms $100-$200/night
23 Lexington Ave, New York, NY 10010
(212) 475-1920

Freehand New York is a distinctive property housed in the former George Washington Hotel—once home to many storied writers, musicians and creatives. The Freehand was designed by Roman and Williams and features custom-commissioned artwork by Bard College students and alumni throughout.
See additional hotels in the neighborhood
Your perfect day is waiting
Subscribe for the latest guides from locals and access to personal travel recommendations, for free.
Explore Flatiron & Gramercy Park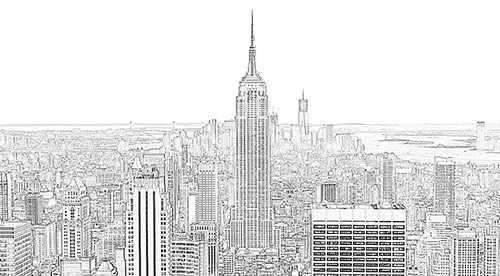 Discover the top guides in NYC