Winter fun in the Seaport, Financial District | New York City
New Yorkers share their perfect day so you can find yours.
created by | Arya
transit | walkable
distance | 0.6 miles
est. transit time | 12 minute walk end to end
January is that time of year when the holidays have passed but the cold seems to linger. This guide is a great way to beat the winter blues. My kids love ice skating and who doesn't love ice cream - cold or not it's always a good day for ice cream. If you aren't on permanent parent duty this little outing also makes a great date or "date night".
Hole in the Wall Cafe
$$ Australian-owned coffee shop serving up comfort food and small plates
15 Cliff St, New York, NY 10038 (near Fulton)
(212) 602-9991
website
Start off at Hole in the Wall, it's a terrific little Australian inspired cafe (open until 5pm) with a focus on healthy, hearty food items and specialty coffee. You can't go wrong with any of the scrambles and toasts they offer. They are all delicious. The setting is cool, clean and simple and it will have you wondering - Are we still in FiDi?
Winterland Rink Pier 17
Pier 17, New York, NY 10038
(212) 732-8257
Website
Now to the main event, Pier 17. The ice rink at Pier 17 is on the roof which makes for fun adventure and gives you a great view of Brooklyn and the downtown skyline. There are a ton of different activities and lessons that kids can take, everything from skate lessons, to curling, to broomball, and fitness classes. It's a fun a way to spend a cold day in the city.m
Van Leeuwen Artisan Ice Cream
$ Housemade ice cream (including vegan varieties) with area-sourced ingredients
224 Front St, New York, NY 10038
(917) 261-6376
website
After all the ice sports you can handle you will be just a block from one of the best ice cream shops in the city, Van Leeuwen. They have several shops around the city and this one does not disappoint. I will say their vegan Mint Chip is some of the best Mint Chip we've ever eaten (dairy or vegan). Try it!
Looking for a hotel near this guide? Book a stay at Mr. C Seaport
4 Star Hotel | rooms $200 - $300/night
33 Peck Slip, New York, NY 10038
(877) 528-4249
See additional hotels in the neighborhood
Your perfect day is waiting
Subscribe for the latest guides from locals and access to personal travel recommendations, for free.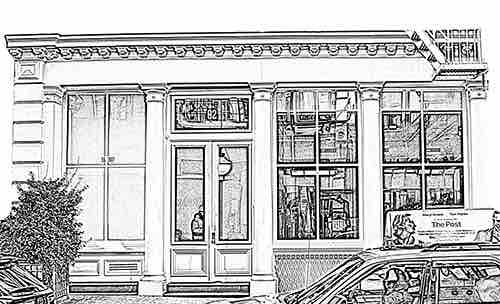 Explore more guides downtown
Discover the top guides in NYC